ELECTRICAL SOLUTIONS: YOUR GLASGOW, DE ELECTRICIAN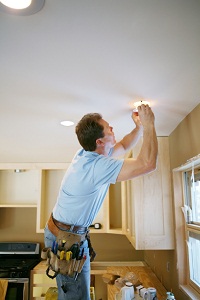 The Glasgow area has a population of over 13,000 and is still growing; this means that there is an ever increasing amount of home owners that will need the service of an experienced and qualified electrician. Electrical services can be in high demand as repair, installation, and maintenance is best handled by a qualified professional. By turning to the experienced staff at Electrical Solutions, Glasgow residents can get the service they need, backed by a 100% workmanship guarantee.
Glasgow Electrical Repairs
You want to make certain that you have your electrical repairs handled by a professional that is up to the task, and with 29 years of experience serving the Glasgow area, the professional team at Electrical Solutions has the training and skill to be able to easily take care of any and all of your repair needs. Electrical Solutions offers a wide array of electrical services and specializes in lighting layout, design, and installation. We have the right solution for all of your electrical repair and installation needs, and provide all of our customers with affordable and upfront pricing, backed by our workmanship guarantee.
Glasgow Lighting Installation
You want your home's lighting to properly accent the strengths of your design, and the best way to get the most out of your lighting arrangements is by having them installed by a licensed and insured professional. The talented electricians at Electrical Solutions have done hundreds of installations and know exactly what it takes to handle the work properly. We can provide you with the best lighting solutions available!
Some of the lighting services we offer include:
Interior Lighting
Exterior Lighting
Recessed Lighting
Track Lighting
Kitchen Lighting
Security Lighting
Landscape Lighting
Flood Lights
Motion Censored Lighting
All of our lighting is offered at an affordable rate. We will work with you from start to finish, and even off consultations so you can make informed lighting decisions!
We Provide the Following Services Electrical Services in Glasgow, DE
---
If you are looking for a Glasgow electrician then please call 302-994-6252 or complete our online request form.