Tips On Commercial Lighting Systems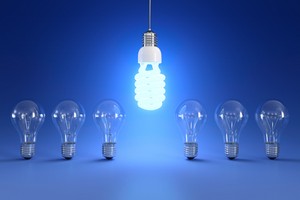 Have you ever been to a place of business that isn't well lit? You get the creepy feeling that you shouldn't go in spite of seeing the interior lights on. It certainly gives you second thoughts about walking up to the door.
A commercial property needs to have sufficient lighting, not only for safety considerations but to make it pleasing and attractive after the sun goes down. Poor lighting can cause accidents on the property. But most importantly, it can also cause the loss of business because customers can't see your products or don't want to spend time in your establishment because they feel uncomfortable.
Sometimes it just takes a little thing to make a big difference, and the lighting in a commercial building is one of these things. Whether you are remodeling or building new construction, planning the lighting system well is an important step in making your business successful.
Benefits Of Good Commercial Lighting
Good light for safety
Good light for customers
Good light for employees
Good light for products
A properly lit commercial space involves many different types of lighting applications. This includes safety lighting, display lighting, spot lighting, overhead lighting, low wattage accent lighting, parking lot lighting, landscape lighting (if any landscaping), and sign lighting.
By combining all the different purposes in the design plan, you develop a good lighting scheme. This is where a commercial electrician can really help you out. They have the experience to guide you in developing a good lighting design plan. They can also help you choose the type of light fixtures that would work best in the various locations according to what the purpose serves.
Here are several different types of lighting that an electrician can help you design and install.
Commercial Safety Lighting
Safety lighting is a category of lighting types that encompasses many different lights which work together. The goal of safety lighting is to create a safe environment at nighttime or in the dark spaces of your commercial property. Certain types of safety lighting are required in new commercial construction.
Safety lighting is highly important for dangerous work areas. You don't want employees cutting their finger off or knocking something heavy over that crushes someone else. These work areas need to be brightly lit, so many of the different types of light fixtures can be installed for proper illumination.
From spot lights to overhead lights to accent lights, a plan for all the safety lighting can be designed to fit together so it serves this specific purpose and other purposes.
Commercial Sign Lighting
Emergency lights, exit signs, wall lights, open and closed signs, neon signs, and other lighted signs help you to extensively convey certain messages to the occupants of your commercial building. They are very useful for directing foot traffic to the exits so people don't get lost on their way out.
Some lighted signs will light up your message, making it the most visible, while other signs may need to be spotlighted or lighted with an alternative attention-grabbing lighting option.
Showcasing Your Goods With Display Lighting
Whether you own a retail shop or restaurant, display lighting can help you attract attention and focus your customers on items in your display. Whether you have custom shelving or not, display lighting can be added to highlight products. Display lighting can make your weekly sales specials stand out even when your store already has sufficient lighting. Lights that automatically change colors can attract attention the most.
Accent Lighting
In commercial lighting, accent lights add aesthetic appeal to your space. These types of lights tend to be low voltage lights that only add a soft glow or soft color to the space, making it more inviting and comforting. They are highly useful for commercial decorating to give your establishment a modern appearance. Bring elegance, comfort, and safety to your business by calling an electrician for more great ideas on commercial lighting.
If you have questions or are looking for a New Castle County electrician for Commercial Lighting Installation Service, call Electrical Solutions at 302-994-6252 or complete our online request form.
More Tips on Electrical Repairs (commercial electrical, commercial electrician, commercial lighting)